Wharf Rat Rally
Event Navigation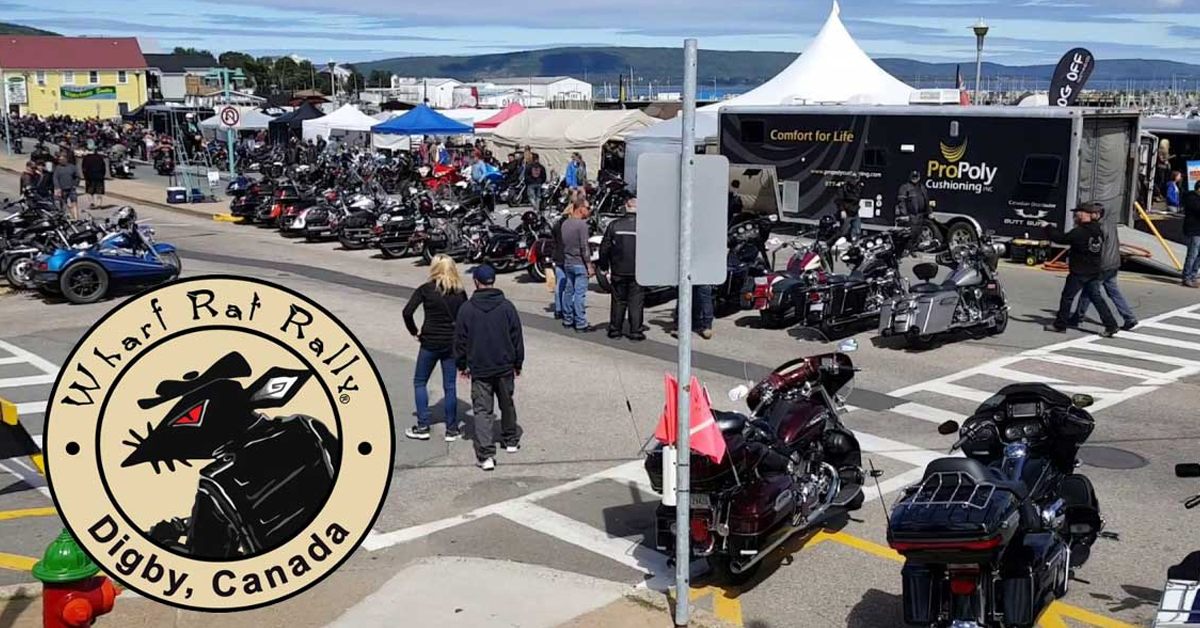 The Wharf Rat Rally is one of Canada's largest motorcycle rallies, attracting thousands of motorcycles, riders and spectators to Digby, Nova Scotia since 2005. The Board of Directors are revved up to announce the Rally's full return to the Digby Waterfront, Nova Scotia, Canada, on Thursday August 31st through Sunday September 3rd 2023.
The 1.2 km stretch of Digby's main street is closed to nothing but motorcycles and foot traffic, with events taking advantage of both the streetscape and the surrounding area. This year the Rally will be pulling out all the stops and the air of expectation is palpable.
Details will go out regularly each month on activities as the Rally encourages everyone that has ever attended the Rally to return this year, meet up with old friends, and make it the best Rally ever.
"It will be great to see the town filled with crowds and motorcycles on Labor Day weekend. We are all itching to blow off some steam and enjoy this great event.", says Rickey Stewart, Chair of the Board.
Organizers are presently working on all the popular activities, an online 50/50 draw, new merchandise, re-engaging builders, vendors, registration packs, prizes, photo competition, music, food and entertainment. With the possibility of a few surprises.