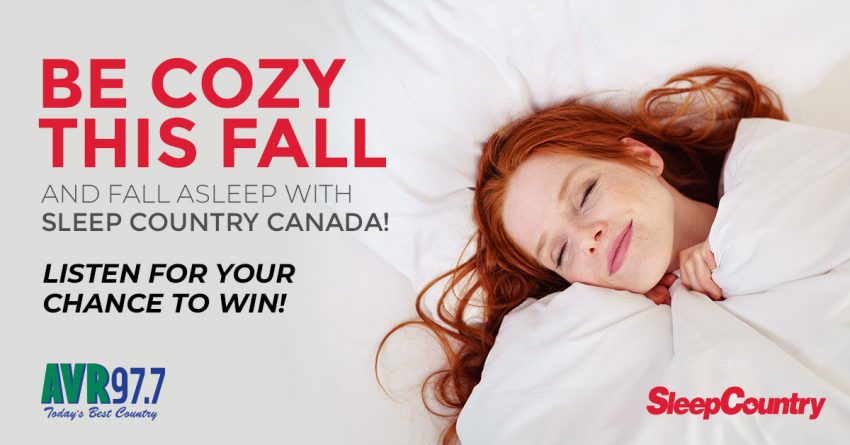 This Fall…Be Cozy & Fall Asleep with Sleep Country!
Be cozy, and fall asleep with Sleep Country Canada this fall! We're giving you the chance to win BIG with AVR & Sleep Country. Play along!
Here's how it works. Be listening for your cue to call each weekday morning; Oct 19th to 30th with April during the AVR Morning Show. April will be talking about one of the prizes up for grabs at the end of the week; and she'll ask you how that days product will keep you cozy! If you're the right caller, and can provide the cozy details (check them out below), your name goes into the draw Friday for a chance to win this amazing prize package:
2 Fieldcrest Luxury Classic Pillows – queen size
1 Essential Sheet Set – queen size
1 Classic Cotton Mattress Protector – queen size
1 Luxesilk Duvet – queen size
1 bottle of Lavender Spray
1 Blanquil Dreamshades Eye Mask
Check out the products below, so you'll know just how they'll make you cozy this fall. Then you'll be ready with an answer for April and your name will go in the draw to win the above prize package!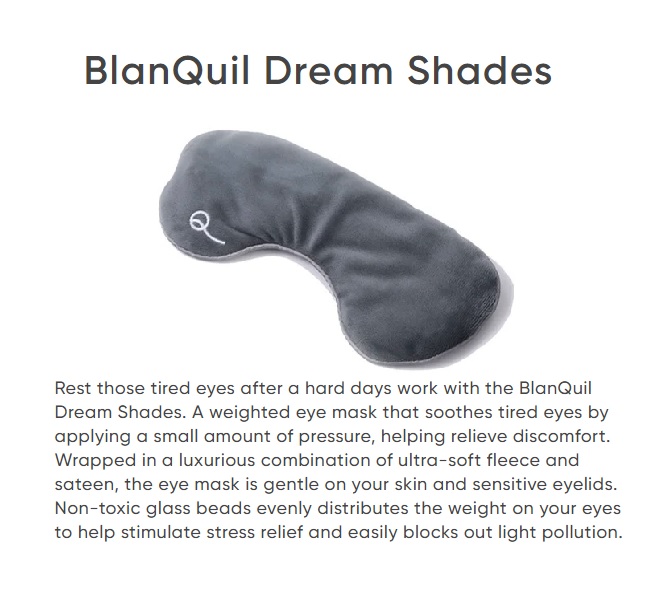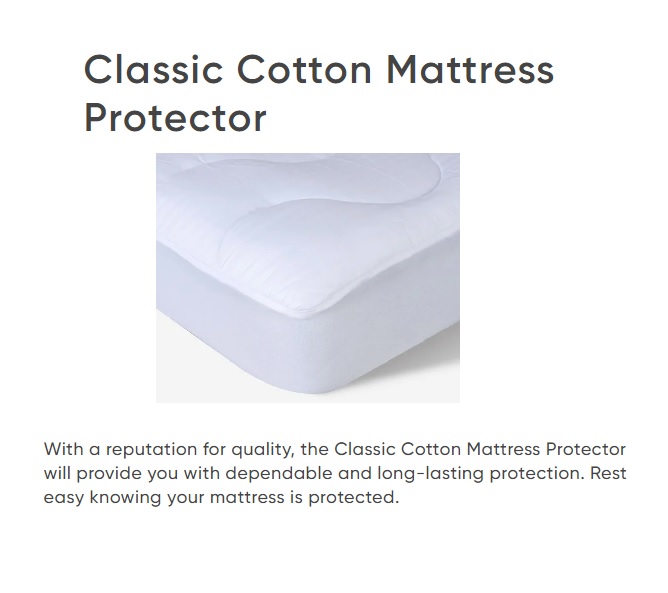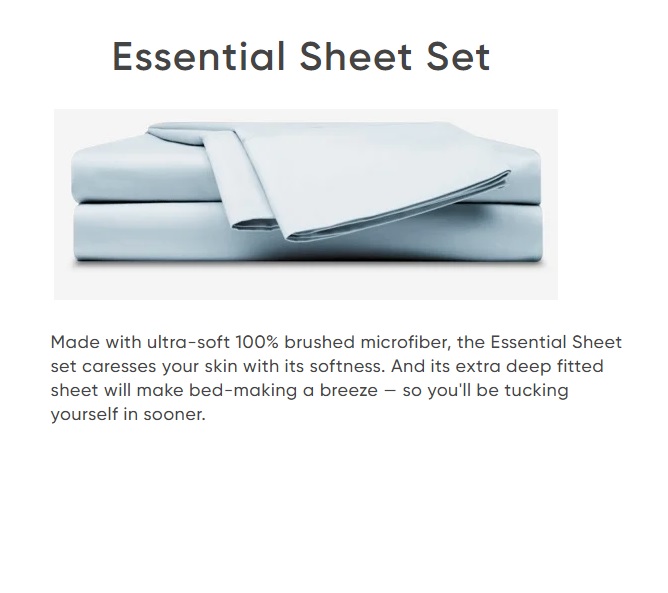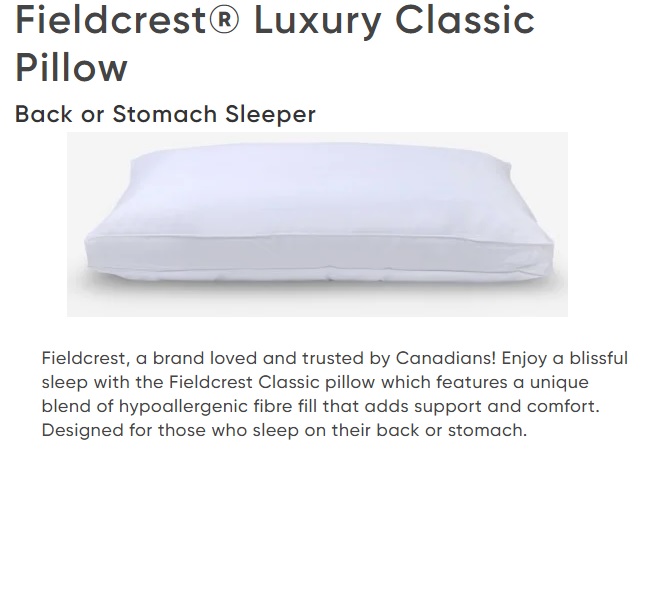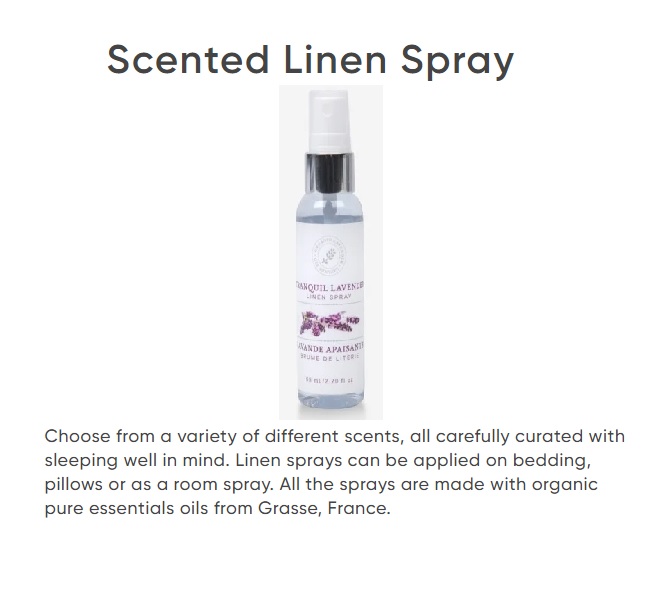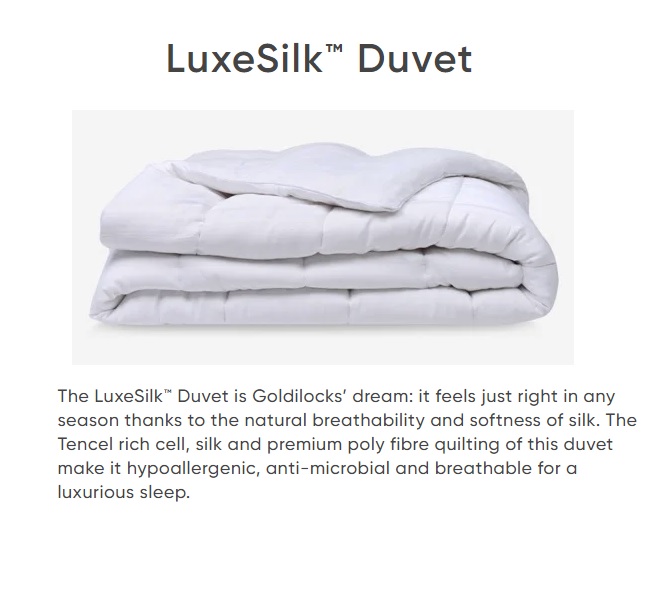 We will draw for two prize packages; Friday October 23rd, 2020, and Friday Oct 30th, 2020. If you are one of the daily qualifiers throughout the week, your name goes in the draw for a chance to win. During week 2 if you qualified during week 1 – your name still goes in the Oct 30th draw too!
Study up on these products, and play along!