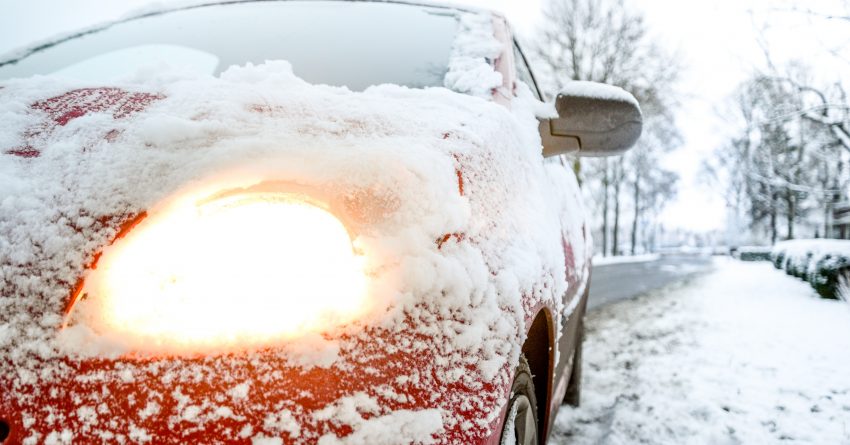 Winter Driving Tips From The RCMP
Winter weather is HERE! Make sure you are ready for the slippery roads ahead.
"Being prepared will help keep you and others safe on our roads," Cpl. Jennifer Clarke, Nova Scotia RCMP.
Prepare your vehicle
Consider investing in winter tires. Winter tires in good condition can displace slush and snow and grip the road. All-weather tires are different and do not offer the same benefits. If you are planning to have winter tires put on, book your appointment today.
Test everything. Be sure your lights, signals, and windshield wipers are working properly. Check your battery too. A weak battery can leave you stranded, especially in cold weather.
Fill up. Ensure your vehicle has a good amount of antifreeze and windshield washer fluid.
Replace and restock. Be sure your window scraper/snow brush is in good condition and your emergency kit is stocked. Keep both in your vehicle at all times.
Keep it clear. Before heading out, allow your vehicle to defrost and defog then clean all ice from your windows, mirrors, lights, hood, roof, sensors and cameras. Built up snow can obstruct your view and blow onto other vehicles.
Your winter emergency kit should include items to keep you warm, hydrated and fed, and your vehicle moving safely, including:
first aid kit
gloves and hat
extra clothing
blanket
food and water
charged cell phone
warning light or road flares
shovel
sand or kitty litter
extra windshield washer fluid
booster cables
road maps
flashlight
When it does start to snow, it is important to adjust your driving for the road conditions. Check weather and road conditions before heading out and adjust your expected arrival time accordingly. You can find information on road conditions at https://511.novascotia.ca/en/index.html.
Follow @RCMPNS on Twitter and Royal Canadian Mounted Police in Nova Scotia on Facebook for more tips
SOURCE: R.C.M.P.
PHOTO CREDIT: Photo by Skitterphoto from Pexels