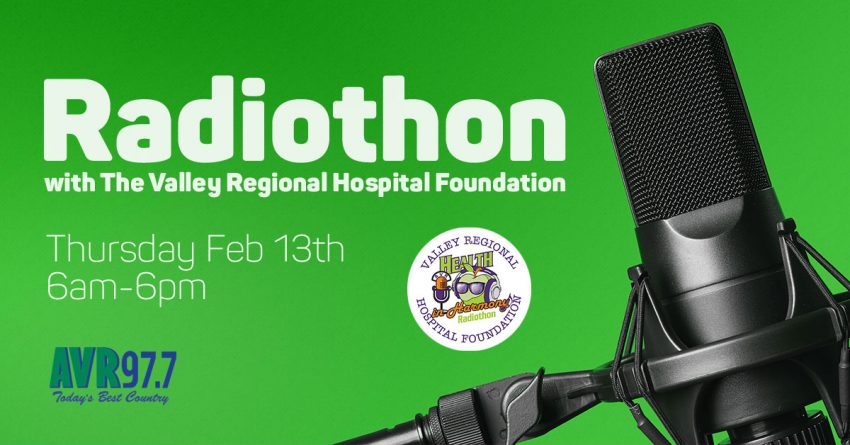 VRHF Health in Harmony Radiothon
The Valley Regional Hospital in vital to so many people, from Windsor to Digby, and beyond! We need your help next Thursday (Feb 13th) during our Valley Regional Hospital Foundation Health in Harmony Radiothon taking place from 6am til 6pm on the AVR Network (97.7FM, 1450AM AVR Windsor, and 1350AM AVR Middleton).
We are raising funds for a portable ultrasound. An essential piece of equipment that's urgently needed to replace an older and outdated unit. The new unit will be a faster and safer option for monitoring procedures without exposing the patient to unnecessary radiation. It's portable too, and transports easier from room to room. I'm sure lots of us have been helped by having an ultrasound, or you know someone who has!
We encourage you to give a donation, as every dollar helps us reach our goal! Consider making a donation through your workplace, donating spare change, or pledge to honor someone you've lost. What a great way to honor a loved one!
You can drop off donations to the Kentville hospital throughout the day in person, call and pledge (902.678.5414), or stop at one of the coin collection stations that will be set up:
-Noggins Corner Market, Greenwich (10am-4pm)
-County Fair Mall New Minas (near Tim Horton's) (10am-4pm)
-Sobeys New Minas & Greenwood (10am-4pm)
-Hutchins Pharmacy, Annapolis Royal (10am-4pm)
-Greenwood Mall Food Court (8am-4pm)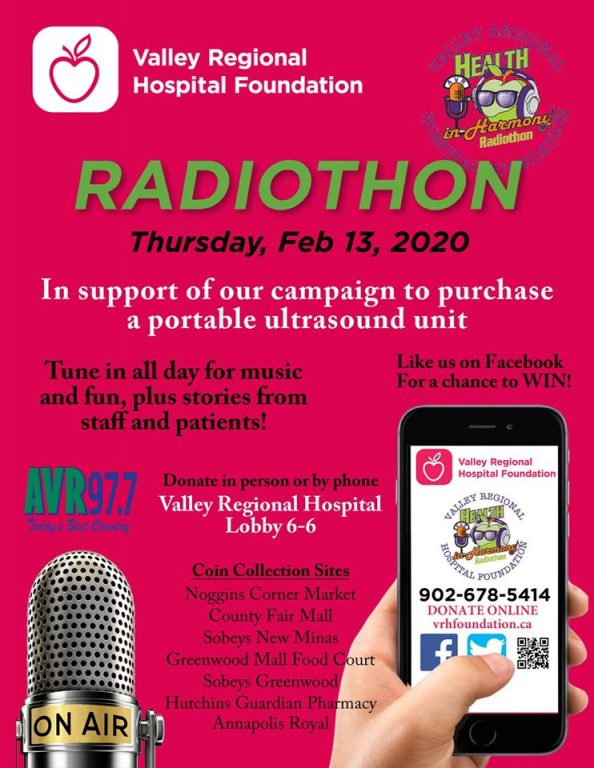 We thank you in advance for your generosity, and consideration in making a donation.