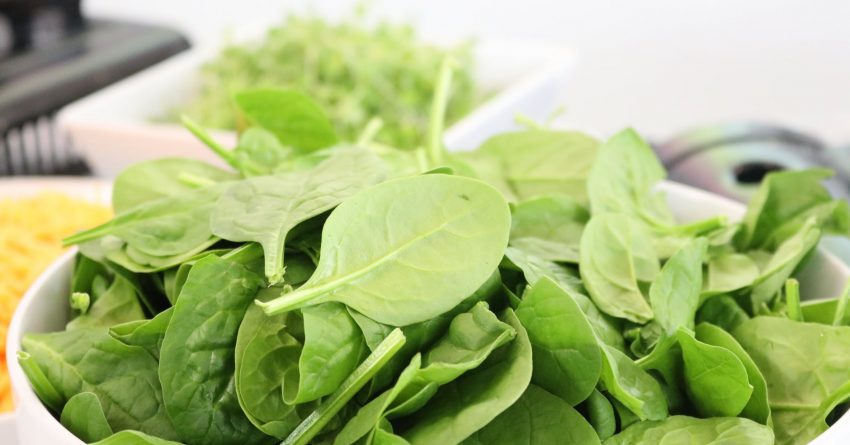 Spinach…Not Just for Popeye!
Today we celebrate a vegetable that's very good for you…spinach!
I wish I were a fan, sadly, I'm not. Other leafy vegetables; yes, spinach, not so much.  Only if it's mixed with other lettuce and not on its own.
That said, if you're a fan; if there's any way to work spinach into your diet today, you should. Packed with nutrients such as Iron, Vitamin A and Calcium, it's so good for you!
Just like many vegetables, the healthiest way to serve and eat spinach is fresh and raw. However, even when it is cooked, it still remains one of the healthier vegetables. These are just some of the many nutritional benefits:
– Fiber aids the digestive system
– Vitamin A (carotene), for healthy organs and eyes
– Iron helps with red blood cells and tissue health
– Vitamin C, antioxidants, and a booster for the immune system
– Folic Acid, useful in cell function and tissue growth
– Calcium, essential for bone health
While spinach also has a small amount of natural sugars and carbohydrates, they're small in comparison to the other health benefits it provides.
If you have a garden, maybe you can grow it this summer! It only takes about 6 weeks from seed to harvest time, a quick turnaround. That means it's a great vegetable to grow in the spring as well as in the cooler autumn months so that there's enough for your  family to eat all throughout the growing season.
If you're a #spinach fan, enjoy yours today!
Source:
daysoftheyear.com