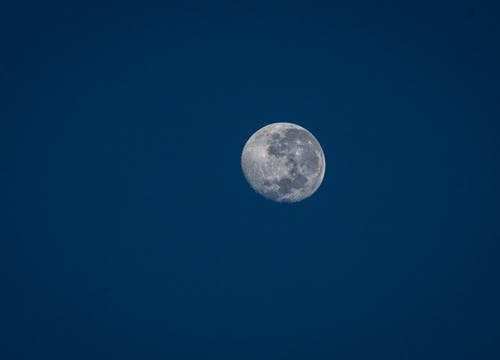 May's Full Moon is Extra Special!
Stargazers; hopefully the clouds won't affect your chance to see May's full moon tonight!
May's full moon is also known as the 'flower moon'; signifying the flowers that bloom during the month of May. Perfectly named, in my opinion! Other names for the May full moon include 'Corn Planting Moon', & 'Milk Moon'.
The moon is at its peak at 8:14am Wednesday (May 26th), but since it won't be dark out at that time, the best chance to see it will be this evening. Of course, it will still be bright Wednesday night, if you miss it tonight.
May's full moon is extra special, as it will be the closest full moon of the year, making it a 'supermoon'. This is the 2nd supermoon in 2021. It also coincides with a total lunar eclipse. A lunar eclipse occurs when Earth stands directly between the Moon and the Sun, which results in Earth casting its shadow on the Moon. During a total lunar eclipse, the Moon is fully obscured by Earth's shadow, giving the Moon a reddish hue. Unfortunately, we won't be able to see this lunar eclipse in our part of the world, so we'll just have to enjoy the full moon. As much as I'd like to see the lunar eclipse, I'm okay with enjoying the full moon. They're pretty spectacular!
Sources:
timeanddate.com
almanac.com