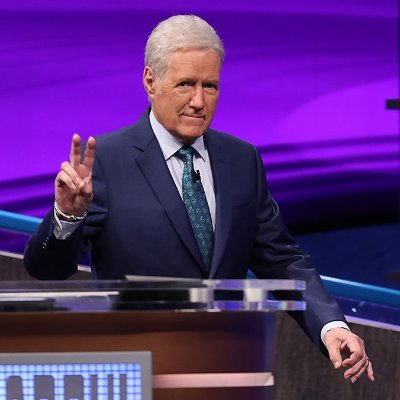 How Alex Trebek Wants To Say His Final Farewell
By now, you are likely well aware of what JEOPARDY host, and Toronto native Alex Trebek has been going through. He has stage 4 pancreatic cancer, and the prognosis is not good. He has resumed treatment for the disease, but his time as the iconic host for the television quiz show could be coming to a close.
In an interview on a primetime ABC broadcast, Trebek said he will ask the director for 30 seconds at the end of his final taping. In a quote from that interview, he said: "I will say my goodbyes and I will tell people, `Don't ask me who's going to replace me because I have no say whatsoever. But I'm sure that if you give them the same love and attention and respect that you have shown me…then they will be a success and the show will continue being a success," he said. "And until we meet again, God bless you and goodbye."
If there is a target date for his exit, he isn't letting on. "Jeopardy!" tapes each show weeks in advance.
A special tournament featuring three of the show's best and best-known contestants: Brad Rutter, Ken Jennings and James Holzhauer starts tonight.
SOURCE: CTV News.
ALEX, WE LOVE YOU 1,000 CRANES:
In Japan, the crane is a mystical creature that is believed to live for 1,000 years, making it a representation of good fortune and hope. Traditionally, the folding of 1,000 origami cranes is believed to result in one's wish coming true. The symbolic gesture has become one of hope and healing during challenging times.
Following Alex Trebek's pancreatic cancer diagnosis, the students of Pomfret Community School in Pomfret Center, Connecticut, gifted him with 1,000 origami cranes. Alex and the entire Jeopardy! family find the same inspiration in the multiple strings of cranes now proudly flying in their new home on Stage 10.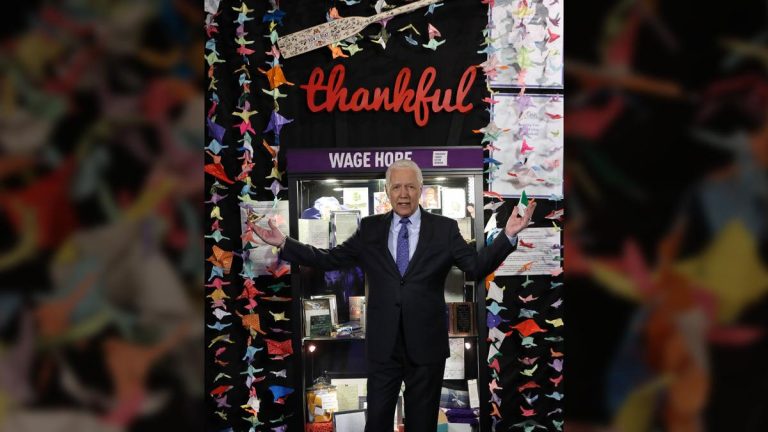 SOURCE: JEOPARDY
IMAGE CREDITS: https://twitter.com/Jeopardy?ref_src=twsrc%5Egoogle%7Ctwcamp%5Eserp%7Ctwgr%5Eauthor