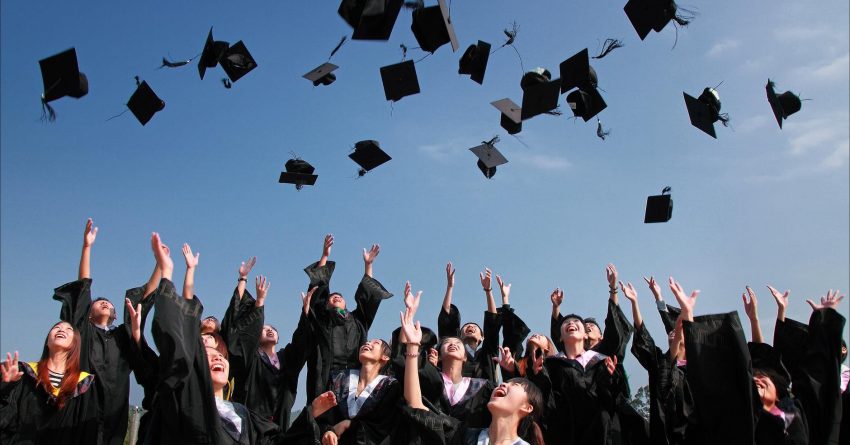 Happy Graduation!
You're not likely to forget 2020 for many reasons, and graduation may not be traditional, but it's one you'll never forget!
Congratulations to the Classes of 2020, enjoy your moment, however it looks, and celebrate responsibly!
Here are the valley high schools celebrating this week:
Today:

West Kings – 9:30AM graduation ceremony. They're' live streaming it too, the link is the on the West Kings District High School FB page.
Digby – grad parade. 7:30 (lineup) going from the school to downtown (led by RCMP)
Central Kings – Class of 2020 parking lot graduation ceremony
Thursday:
Annapolis West Education Centre – from the ARRA condos to the fire hall at 8:30
Middleton Regional High School – graduation takes place throughout the day
Horton High School  – 10:30am start time.  They are streaming as well: https://nslive.tv/horton-grad-2020
Friday:
Bridgetown Regional Community School – graduates will be honored with a drive up event at the school
North East Kings – the town of Kentville is hosting a community grad celebration for NKEC (North East Kings Education Centre). It starts with a parade (line up at 6:30), and will drive through town with a police escort at 7pm. Following the parade there will be a grad march, slideshow, lights, music, and social distance dancing.
Sunday:
Avon View High School – 6pm at the Windsor Community Centre – it's the Avon View High School Community Graduation. Each grad will receive a community certificate of recognition, and be together and walk the stage in Cap and Gown in front of their friends (while adhering to public health guidelines and social distancing).