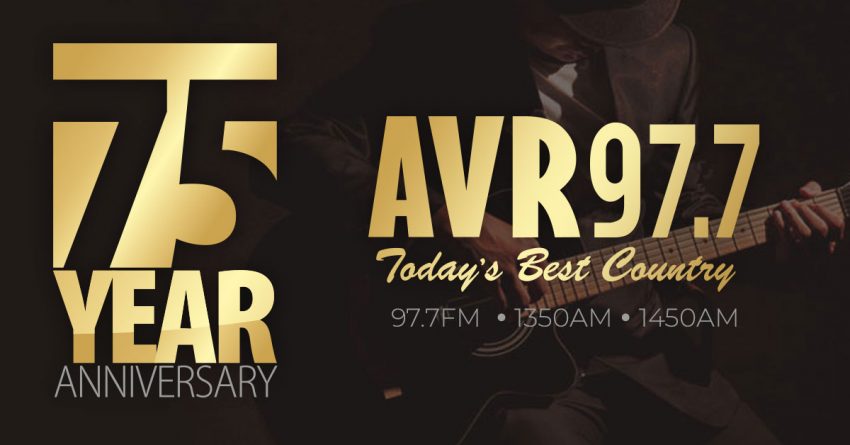 Happy Anniversary – to us!
Today, AVR is turning 75 years old!  It all began with CFAB in Windsor, and we can thank Willard Bishop (1926-2005) for AVR's humble beginnings. With the help of his father and grandmother, he applied for a commercial license and CFAB went on the air November 13th, 1945. He was Canada's youngest Program Director, at just 19. In 1948, CKEN Kentville went on the air, followed by CKAD Middleton in 1962, and CKDY Digby in 1970. The AVR Network expanded again when CKDY-FM 1 signed on air in Weymouth in 1984.
Below, the CKEN transmitter site in Upper Dyke, Kings County. The picture believed to have been taken in the early 50's.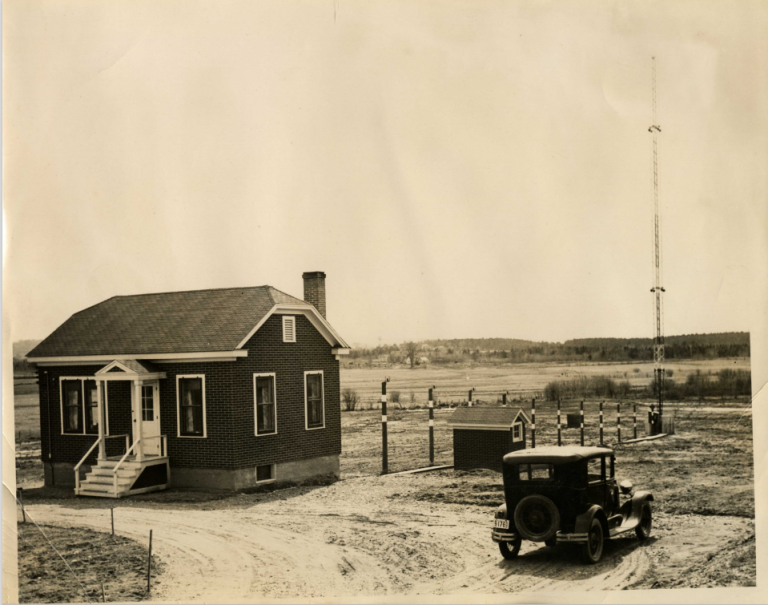 Photo credit: former employee Paul Robinson
In 1979, Neil MacMullan brought Annapolis Valley Radio. In 1998, it was sold again to Halifax based Maritime Broadcasting System Limited, who still own the stations to this day. In 1999, the corporate name changed from Annapolis Valley radio Ltd. to Maritime Broadcasting System Ltd.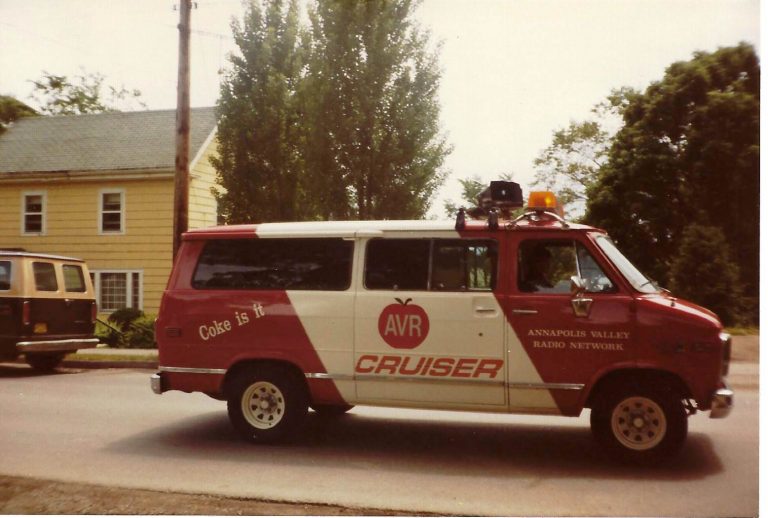 A former AVR cruiser – photo year unknown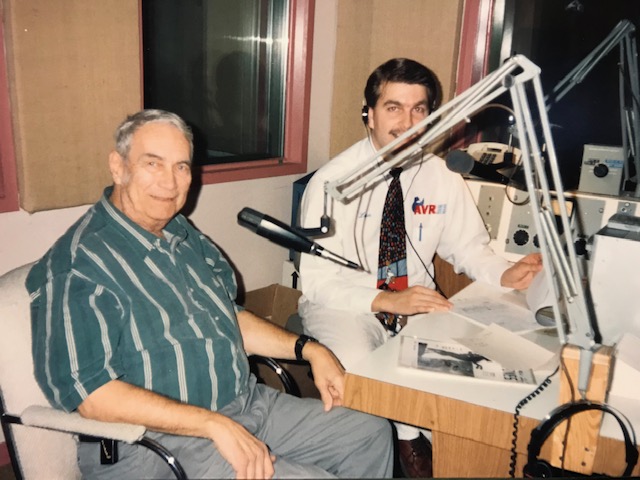 Willard Bishop (left) & Len Hawley (right) – taken at AVR's 50th Anniversary
Many people have come and gone over our 75 year history. I feel like a small fish in a bog pond, being a small part of this station for over 12 years!  And radio has certainly changed over the 75 years. Through it all, we continue to inform & entertain you, and have no plans of going anywhere. Hopefully AVR will still be around in another 75 years!
~ April
Information provided by Mike Mitchell; Director of Programming, MBS Radio
Information on Willard Bishop written by Ross McCreath – October 1997