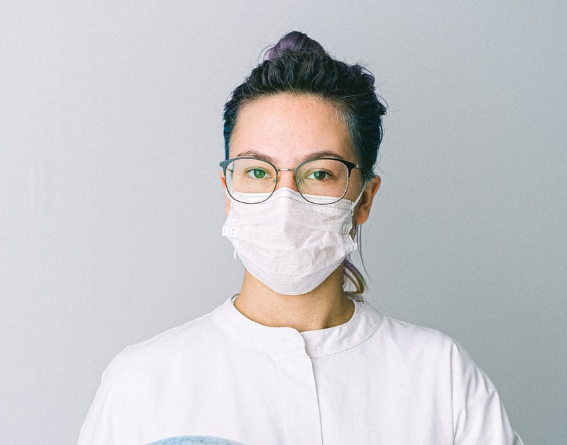 Glasses + Mask = Fog…How to Overcome It
I only wear glasses on occasion, but it's kind of  annoying how they get fogged up when I also wear my mask. People who are wearing a mask & glasses constantly are battling ways to keep from 'fogging up'! Kids heading back to school today may be battling this for the first time, as there was a lot of outside 'non-mask' times, and family bubbles without masks for lots of children over the summer.
Here are some tips & tricks on how to stop your glasses from fogging up while wearing a mask from Dr. Anna Banerji, an associate professor at the University of Toronto's Dalla Lana School of Public Health:
-Wash your glasses with soapy water and then wipe them dry – there's a film of soap that's left over which might reduce the risk of fogging.
-Wear your glasses over your mask
-You might be having trouble with foggy glasses because your mask doesn't fit tightly enough. The result is a gap at the top of the mask, by the bridge of your nose, that lets warm air escape behind the lenses of your glasses. Make sure that your mask fits securely over your nose. If you have a mask that has an adjustable nose bridge strip, mould the strip to follow the contours of your nose for a tighter seal.
Another way to close the gap at the top of a mask is to tape it down across the bridge of your nose.
If you're still having problems with your glasses fogging up, try folding a facial tissue horizontally and placing it under the top of your mask at the bridge of your nose.
Here's the full article from Reader's Digest.
Source:
Reader's Digest