Give the Gift of Life!
Did you know that donating blood can save up to 3 lives?
There are a couple of blood donations taking place over the next couple of weekd in the valley; Windsor this week, Kentville next week. Check out the posts below for times, and more detail. The important thing to remember, as they follow requests from public health to enable physical distancing amid COVID-19, you MUST make an appointment, no walk ins permitted.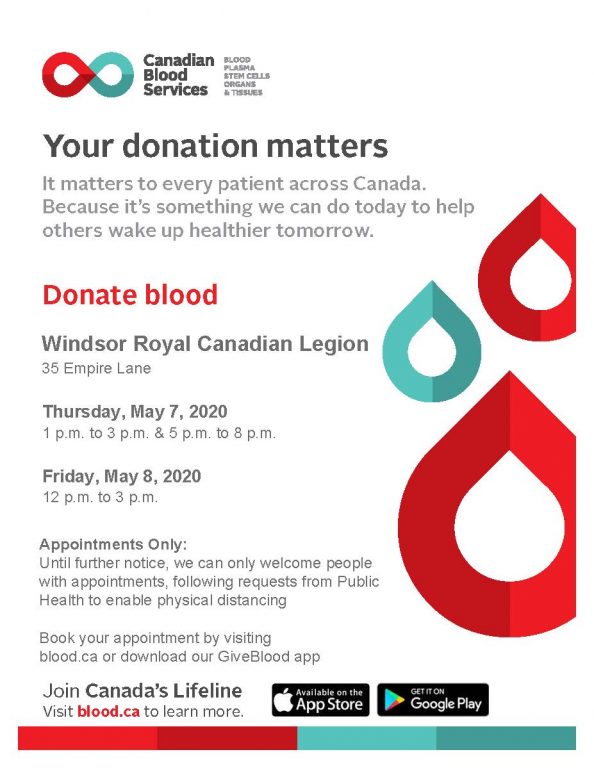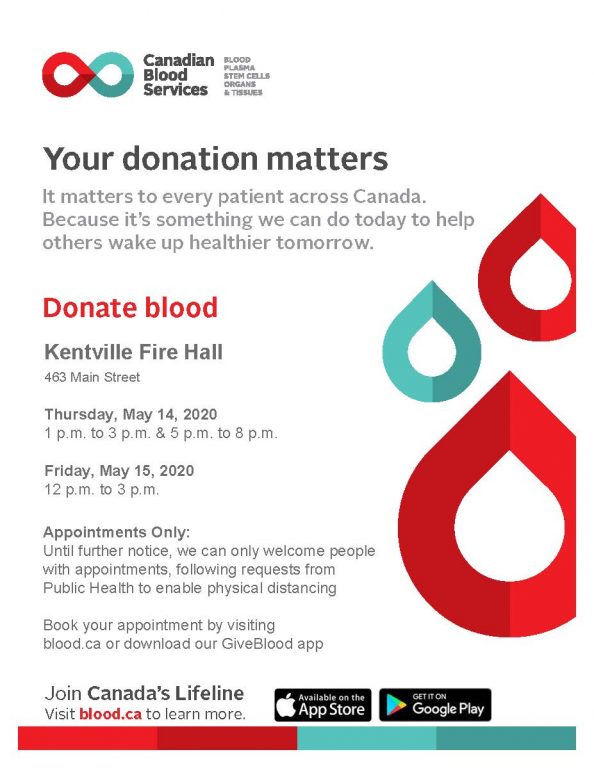 The Canadian Blood Services website has so much great info on it, and will answer any questions you may have.  Visit it here.
Source:
blood.ca