FARM MARKET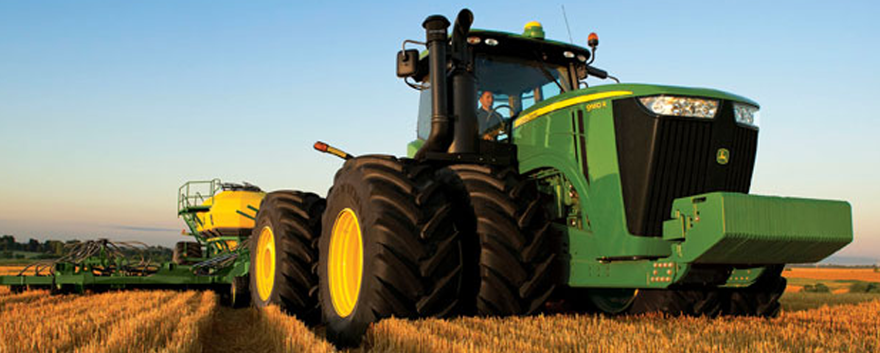 Wanted
Pumpkins, gourds and squash
Call 902-717-0535
For Sale
 1-Pygmy /Alpine goat born /Feb.27/2016  asking $250.00
1- Doeling Alpine /Togg goat born March -27/2016 asking $200.00
Must go to a good home and together
Call 902-691-4482
To Give Away
 A rooster, free to a good home (not for meat)
Call 902-798-7257
 Wanted to Buy
 A disk harrow for a 3 pt hitch or older tow behind type
Call 902-385-4431
 Wanted to Buy
 Used full sized apple bins in usable condition
4 turkeys and 3 pigs that will finish off by mid December
Call 902-679 5023
 For Sale
 7 foot snow blower with 3 ft high opening
Call 902-678-4200
 Wanted to Buy
 100 clean banana boxes… delivered to Aylesford area
Call 902-670-9698
For Sale
 40 -45 lb. bags kiln dried shavings. $5.49/bag. Any quantities available, up to tractor trailer load.
Call 902-790-2678
 For Sale
 Peaches, good quantities of both # 1 and # 2 available by the bushel, Aylesford
Call 902-847-3589
 For Sale
 Side of beef
Call 902-678-8050 after 6pm
For Sale
 Square bales straw $3.50 a bale, Sheffield Mills
Call 902-582-7398
 For Sale
 30 inch ring chains for a tractor
Call 902-679-7216
Wanted
 Feed bags
Call 902-538-3514
 For Sale
 Vegetables
Fresh cut logs
Call 902-538-3514
 Wanted
 Old fashioned ox bells
Laying hens and chickens
A friendly rooster
Call 902-306-1176
 For Sale
 4 inch irrigation pipe
Irrigation pump, on wheels, ready to use
Used, good quality one bushel apples boxes
Call 902-538-9787
 For Sale
 55lb bags winter rye, (no spray) $15.00
Small square bales rye straw, (no spray) $4.00
Call 902- 825-4489 ask for Bill
 For Sale

4 bred Charlais cows and 1 bred Heifer due to Freshen Feb/Mar/2018.
4 Calves born in February 2017 averaging 500 lbs each.
Call 902-679-3458
For Sale:
2 goats – male pygmy/alpine and female  alpine /together asking $250 each
Call 902-691-4482
 For Sale
 A tractor powered wood saw 30" blade works good asking $600.00.
Call 902-678-4175  or 902-680-982
 For Sale
Square bales of hay in the Martock area. $3 a bale picked up off the field. Delivery available for an extra charge.
Call 902-790-4534
 For Sale
 1 large very friendly Limosin cross cow and heifer calf. Cow is bred to black Angus bull
Call 902-247-1111
 For Sale
 Pair of 4 inch ox bells with straps
Call 902-365-2106
 For Sale
 725 Massey Ferguson haybine
Massey Ferguson baler #12
Hydraulic rake #9
Hay tedder; $6000 for all
Call 902-757-3487
For Sale
 A pair of 5 year old Brockle Face steers
Call 902-804-1985
 For Sale
 Fresh cut logs
Call 902-538-3514
For Sale
 4×4 round bales of good hay, $30 per bale delivered between Avonport and Berwick
Call 902-690-5970
 For Sale
 4 wheel drive Belarus tractor. Weights on front, 2400 hours on it, needs a tooth in one of the cogs. Also to go along with the tractor a 3 farrow plough. $6500.00 takes them both!
Call 902-757-3013
 For Sale
 420 Steiner tractor, comes with 60″ hydraulic angle blade and 60″ rotary mower.  Tractor has a Linamar LX 790 motor, approximately 900 hour, $6000.00
Call 902-792-8472
 For Sale
 20-25 piglets ready to go $100 each
1 call sow and 1 bore
Ford cab for quarter ton truck $75
4 x 8 trailer  $250
Call 902-825-7214
 For Sale
 2 cider presses- 1 large (hydraulic) with grinder and 1 small (basket type)
Call 902-825-6421
 For Sale
 1974 Belarus 420T Tractor, 4 wheel drive, down pressure back tires, 3 point hitch, 2400 hours
2 new tires & 2 6 volt batteries recently, 1 tooth broken on cog.  Asking $6500.00
Hay wagon, asking $800.00
Call Harold @ 902-757-3013
For Sale
A 25KW Genset with auto transfer switch. Deutz 38hp oil/air cooled engine. Generator/alternator rebuilt 5 years ago. Currently installed and in good working condition but will be upgrading to a larger unit. Priced at $ 2500.00
Call 902-698-0961

For Sale

Cracked corn in totes; $270 0/t; pick up in Canning
Call 902-690-5443 (between 8am &4pm)