IT'S SHARK WEEK
We are more than half way thru SHARK WEEK, on Discovery this week.
Did you know that there are more than 400 different species of sharks in the world? According to Warren Joyce, who is a researcher with the Department of Fisheries and Ocean's Bedford Institute of Oceanography, Atlantic Canada is home to approximately 20 of them. He says "While many of the species head to warmer waters during the winter months, Joyce says there are a few species that are permanent residents." Here is an article from HalifaxToday with more from Mr. Joyce on the different sharks in our waters and beyond, along with a few pictures.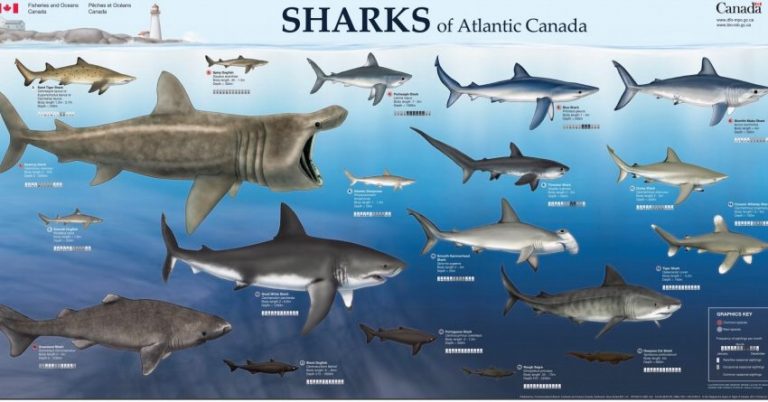 For a larger display of the photo above, The Canadian Shark Research Laboratory has prepared a poster showing the Atlantic shark species. The above poster is free to  download (as a .pdf file) and print for personal use.