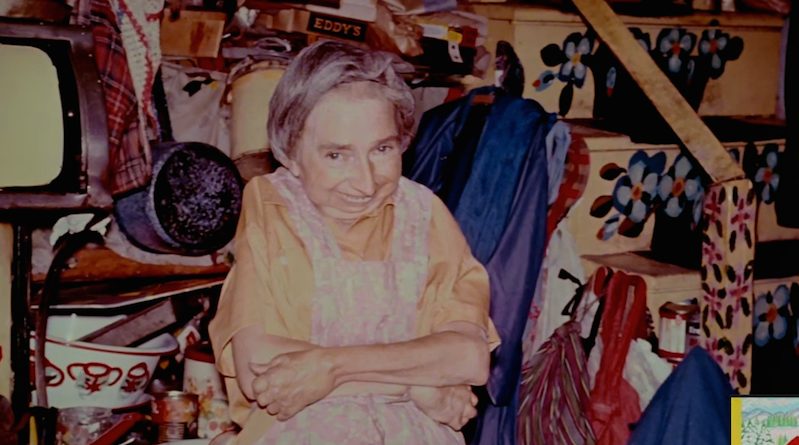 Heritage Day 2019 – It's All About Maud Lewis !
If you're enjoying a long weekend, take the time to enjoy Maud Lewis's work too…as Heritage Day this year pays tribute to her!
Born in Yarmouth county, and having lived a good portion of her life in Marshalltown, Digby County, Maud Lewis is one of Canada's best known folk artists.
Inspired by the world around her, Maud used bright colors in her paintings; and her subjects included animals, flowers, birds, and outdoor scenes. She painted on available surfaces throughout her tiny home, as well as small canvases she could get her hands on, including wallpaper & cardboard.
Despite living with arthritis, and in poverty most of her life, her paintings gained interest far and wide. Her art, as well as restored house are on display at the Art Gallery of Nova Scotia.
As part of Heritage Day celebrations recognizing Maud, the Arthritis Society (NS division), launching a special stamp in her honor.  The limited-edition stamp will available for purchase at the Arthritis Society (Halifax office), as well as the Art Gallery of Nova Scotia while supplies last.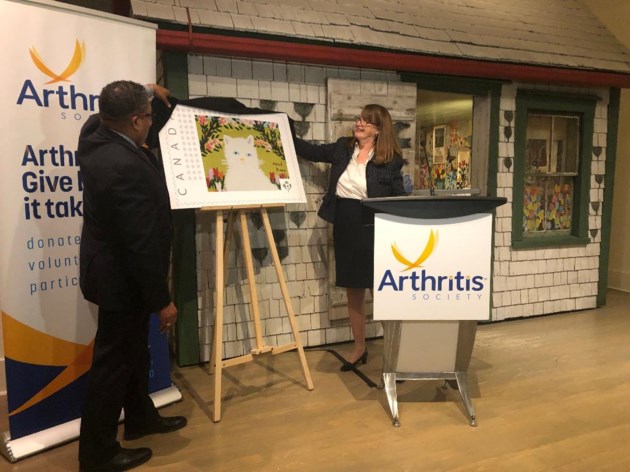 (Photo courtesy of the Nova Scotia Division of the Arthritis Society)
Check out more on Maud Lewis here; as well as watch a 10 minute feature on her art, with footage of her late husband Everett, provided by the  National Film Board of Canada.
Sources: HalifaxToday.ca, Nova Scotia.ca, & Wikipedia